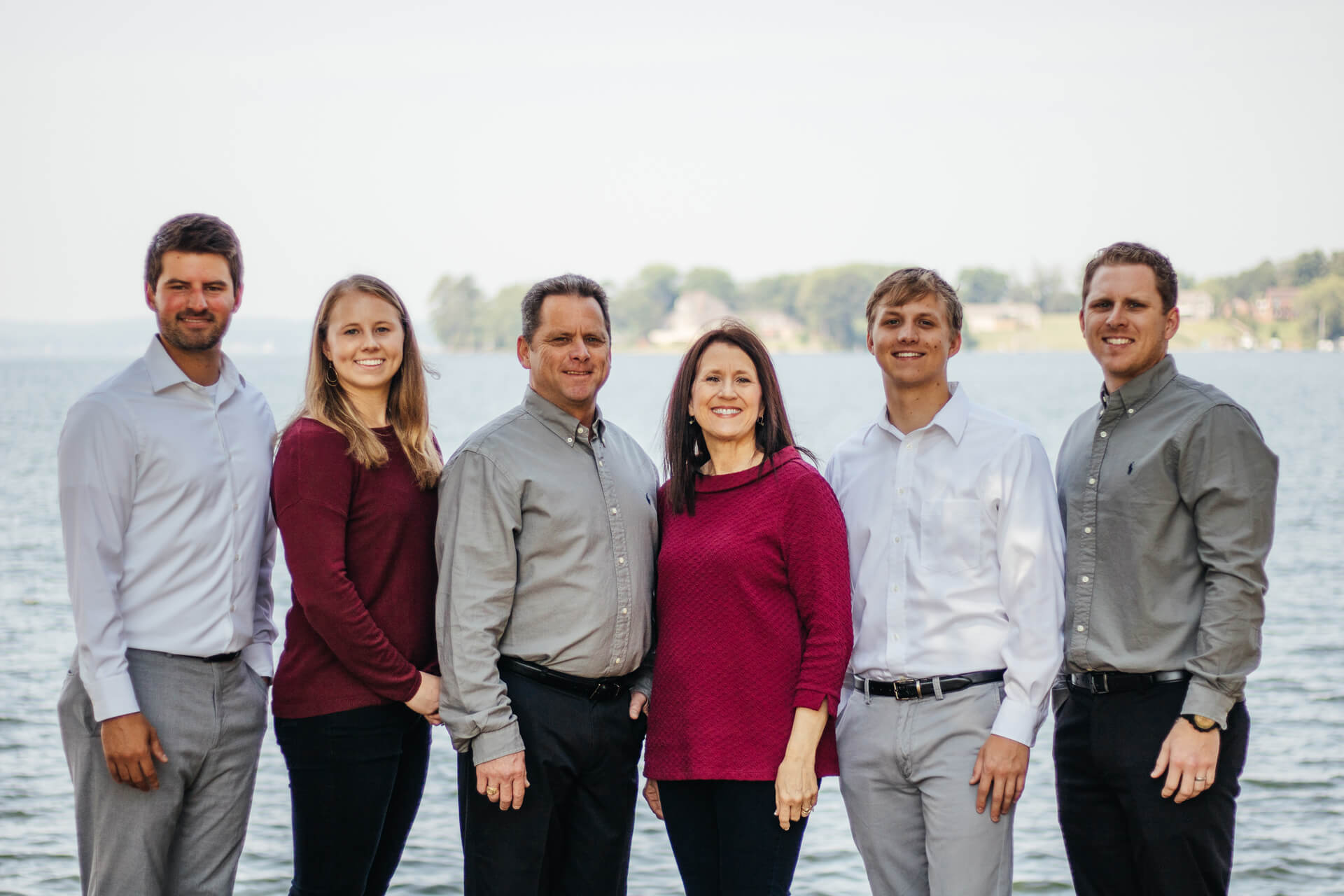 We look forward to partnering with you!
Janice@ShullMediaPartners.com
Janice is the President and Co-founder of Shull Media Partners. Janice grew up in a media family. Her father hosted one of the first radio talk shows in Columbia, SC in the 1960s and went on to own his own radio station for over 20 years. He also owned the local newspaper. Janice followed in her Dad's footsteps in the media business and worked as an intern at a radio station group in Columbia, SC while getting her degree in Journalism (Advertising and Marketing) from the University of South Carolina. She graduated from USC with honors in 1983. Janice honed her skills as a marketing strategist during her 30 year tenure in the corporate radio world. In 2012, Janice ventured out to co-found Shull Media Partners with her husband, Wyman, and never looked back! Janice works tirelessly as an advocate for her clients looking to catapult their business. During her 40+ years in the business, Janice has built strong, lasting relationships with media outlets throughout the United States and abroad. She prides herself in working hard to provide a high return on investment for her clients. With an eye for exceptional marketing strategy, she and her team know how to develop the most effective advertising and marketing campaigns for their clients.
Janice enjoys traveling to new and exciting places with family and friends. Her happy place is anywhere where there is water to look at…especially at the beach! She enjoys working out in the gym and enjoying all the gifts the Lord provides!
"And we know that in all things God works for the good of those who love him, who have been called according to His purpose." Romans 8:28
Chief Financial Officer and Co-founder 
Wyman@ShullMediaPartners.com
Wyman Shull is the Chief Financial Officer and Co-founder of Shull Media Partners. He and his wife, Janice Shull, founded SMP in January 2012. He takes great pride in stewarding our clients' funds as if they were his own.
Wyman has a passion for driving or riding anything with a motor and can often be found taking long road trips and riding the highways of South Carolina on his Harley Davidson Ultra-Classic.
Sydney@ShullMediaPartners.com
Sydney Taske is the Vice President for Shull Media Partners. She joined Shull Media Partners after working for her Alma Mater, Coker University. Sydney graduated from Coker with a degree in Business Administration and a minor in Sociology. While attending Coker she lived out her dream of playing collegiate basketball. With Sydney's passion for people and serving others, the advertising business is a perfect fit to be able to partner with her clients to reach their business goals.
Sydney enjoys staying active outdoors, working out, attending sporting events, playing golf with her husband, and spending time with family and friends. She is married to Andrew Taske, who is originally from Cincinnati, Ohio.
Andrew@ShullMediaPartners.com
Andrew Taske is the Vice President of Shull Media Partners. He joined Shull Media Partners after working for his Alma Mater, Coker University. Andrew graduated from Coker with a degree in Business Administration. While attending Coker Andrew was a member of the Men's Golf Team. Andrew's previous role at Coker was the Director of Undergraduate Recruiting. He is a relationship person who lives to serve others while helping people in the world of business and advertising.
Andrew enjoys everything related to the outdoors, from playing golf, to attending sporting events. He also enjoys working out and playing sports with his wife. Andrew is originally from Cincinnati, Ohio and loves everything Cincinnati from the Reds and Bearcats, to Skyline Chili. He and his wife, Sydney Taske, visit his friends and family in Cincinnati as much as they can.
Austin@ShullMediaPartners.com
Austin Shull is an Account Manager and Media Buyer with Shull Media Partners. He has been a key team member at Shull Media Partners since graduating from the Darla Moore School of Business at the University of South Carolina in 2015. He specializes in advertising and marketing campaign strategy, client and vendor relations, and contract negotiations. His passion is to offer his clients solutions in the most complex and nuanced business environments to generate the maximum amount of return on their advertising and marketing investment.
Austin loves to spend time in God's Creation with his beautiful wife, Michelle and their Chocolate Labrador Retriever, Hank. He is an avid outdoorsman and adventure seeker and is always planning his next adventure with family and friends to his favorite places like the Rocky Mountains, the Pacific Coast, or the Lowcountry.
Content Marketing Specialist
Jake@ShullMediaPartners.com
Jake Shull is a Content Marketing Specialist with Shull Media Partners. He is a graduate of Liberty University, having earned a Bachelor of Science in Cinematic Arts. Jake offers a unique perspective on video/audio production having produced multiple short films as well as working on several commercial pieces during his tenure at Liberty. Having experience in the market and demographic research, he has an apt understanding of the advertising landscape. Given Jake's passion for engaging media, he is committed to creating striking commercial pieces for Shull Media Partner's clients. 
His main interests lie in everything film and content development, reveling at the opportunity to see a movie in theatres. He also appreciates friendly competition, whether it be disc golf, board games, basketball or fantasy sports; Jake loves to be a part of any good-natured contest with family and friends.
Executive Assistant and Campaign Manager
Ashley@ShullMediaPartners.com
Ashley Kropp is the Executive Assistant and Campaign Manager for Shull Media Partners. She joined Shull Media Partners after working for Comfort Keepers as the Internal Care Coordinator in Columbus, NC. Ashley graduated from Coker University with a degree in Business Management. While attending Coker Ashley served as the women's basketball team manager. Ashley is dedicated to working alongside others to pursue their goals. From co-workers to clients and vendors Ashley enjoys building relationships with them all.  
Ashley enjoys a good strong cup of coffee. She also loves traveling with family and friends especially her four-legged friends. Something else you may not know about her is that she has a twin sister.  
Evan@ShullMediaPartners.com
Evan Vaughn is an Account Executive with Shull Media Partners. Strategic marketing work has been in Evan's blood since high school, when he began his first job at his family's integrated marketing content production firm. A graduate of Vanderbilt University (MEd) and Belmont University (BBA), Evan has worked on countless digital and traditional marketing pieces while interfacing with clients of local, regional, and nationally known brands. A proven relationship manager and strategic communications leader, Evan desires to understand clients' stories and share them with the world. Most recently, he served Coker University as their Senior Director of Development.
Outside of work, Evan is a music enthusiast who insists on listening to albums all the way through (it's how the artist intended, after all). He's also a guitar gearhead, and a Buffalo, NY native that faithfully roots for his Buffalo Bills.