Digital Marketing |

Media Production & Creative | Media Buying
Pioneer Tree Service is a full-service tree removal company with more than 40 years of experience serving commercial and residential clients in South Carolina. Whether clients need routine work or emergency services, family-owned Pioneer takes pride in doing work to exceptional standards.

Demand for Pioneer's services varies greatly depending on seasonal trends and emergency weather response. Pioneer needed a steady stream of leads regardless of seasonal factors to ensure that business was always booming.
Shull Media Partners worked with Pioneer to enact a two-pronged media buying approach that included both traditional and digital mediums. On the digital front, we developed high-performance creatives to drive leads via a retargeting and geofencing display campaign. These ads matched the look and feel of Pioneer's well-established brand that emphasizes quality and trust. We paired that with a broadcast component, targeting stations that would perform strongly in Pioneer's target demographic. By leveraging our relationships in the broadcast industry, we were able to negotiate competitive rates for the client that maximized their ROI.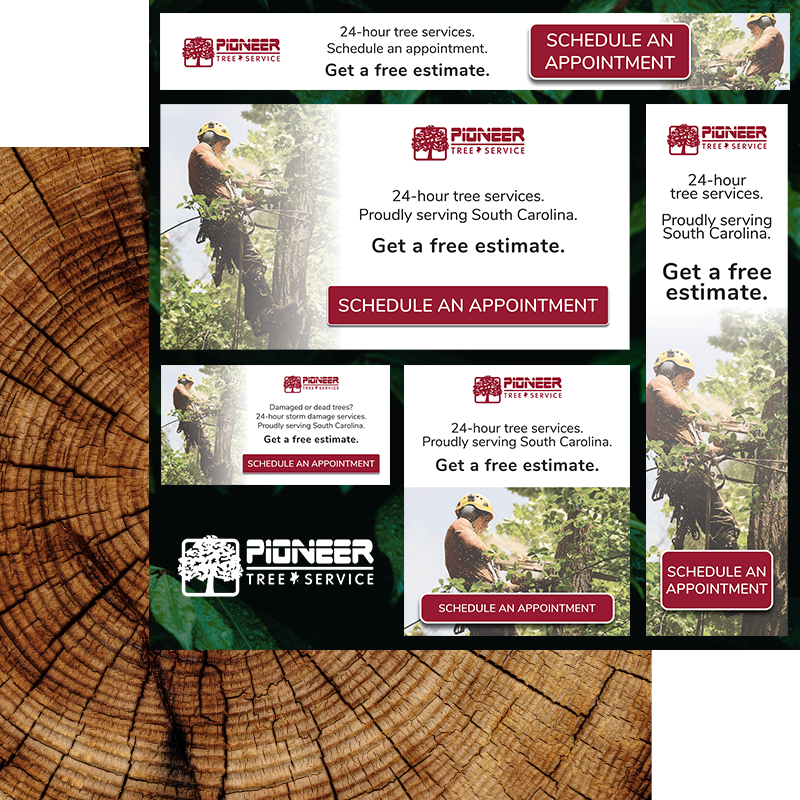 SMP was able to drive consistent leads to Pioneer, keeping them busy even during off-season. Working within the client's budget, we were able to steer 466 new users per month to their site's conversion page with strong campaign metrics: a 0.186% clickthrough rate, with a customer CPC of $2.04.
CENTER FOR WELLBEING
Digital Marketing | Campaign Management | Endorsements | Media Buying
ROCKFORD PAIN MANAGEMENT
Ad Spend Optimization | Campaign Management | Media Buying
OLIVER GOSPEL MISSION
Endorsements | Media Production & Creative | Non-profit
PIONEER TREE SERVICE
Digital Marketing | Media Production & Creative | Media Buying
PREMIER PRODUCTIONS
Media Buying | Campaign Management & Strategy